Growing Your Online Giving During a Crisis:
A Complete Kit
35+ pages of TIPS, RESOURCES and SAMPLE EMAILS for effectively, yet sensitively, engaging your givers
During a crisis, the local Church has always been a beacon of hope for its members and the surrounding community.
Whether it's a hurricane, tornado, earthquake, or a global pandemic, the Church always rises to the occasion.
However, the Church needs financial resources to maximize their impact.
The Crisis Kit contains 2 Great Resources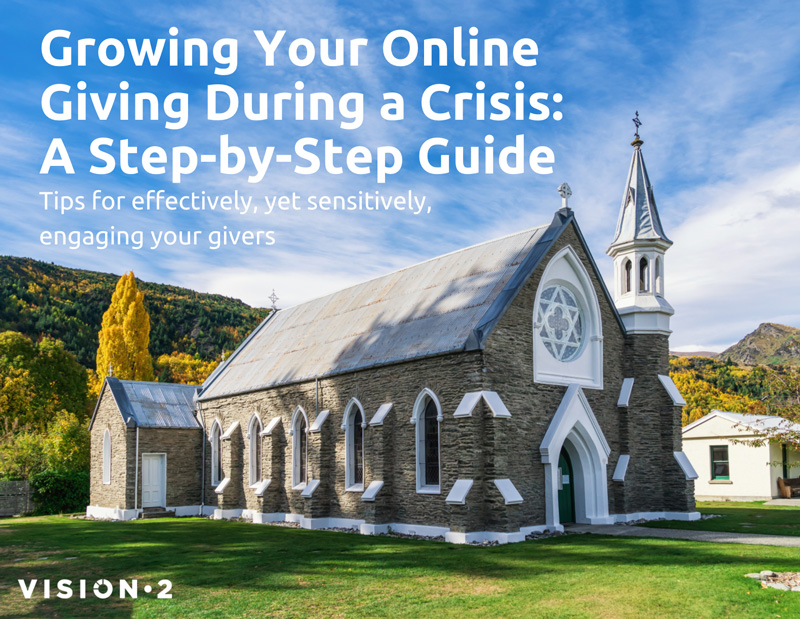 Reaching Your Giving Potential
In the midst of this current crisis, with the physical doors to most churches closed and individuals instructed to stay home, many churches are seeing a dramatic drop in donations.
While some decline is to be expected, especially with the rapid rise in unemployment, there are other reasons for the decrease in giving. Thankfully, many issues can be (fairly) easily addressed through effective communication and implementation of best practices for online giving.
This step-by-step guide will show you how to engage your givers effectively, yet sensitively, through online giving campaigns that should bring an immediate, and lasting boost, to your donations.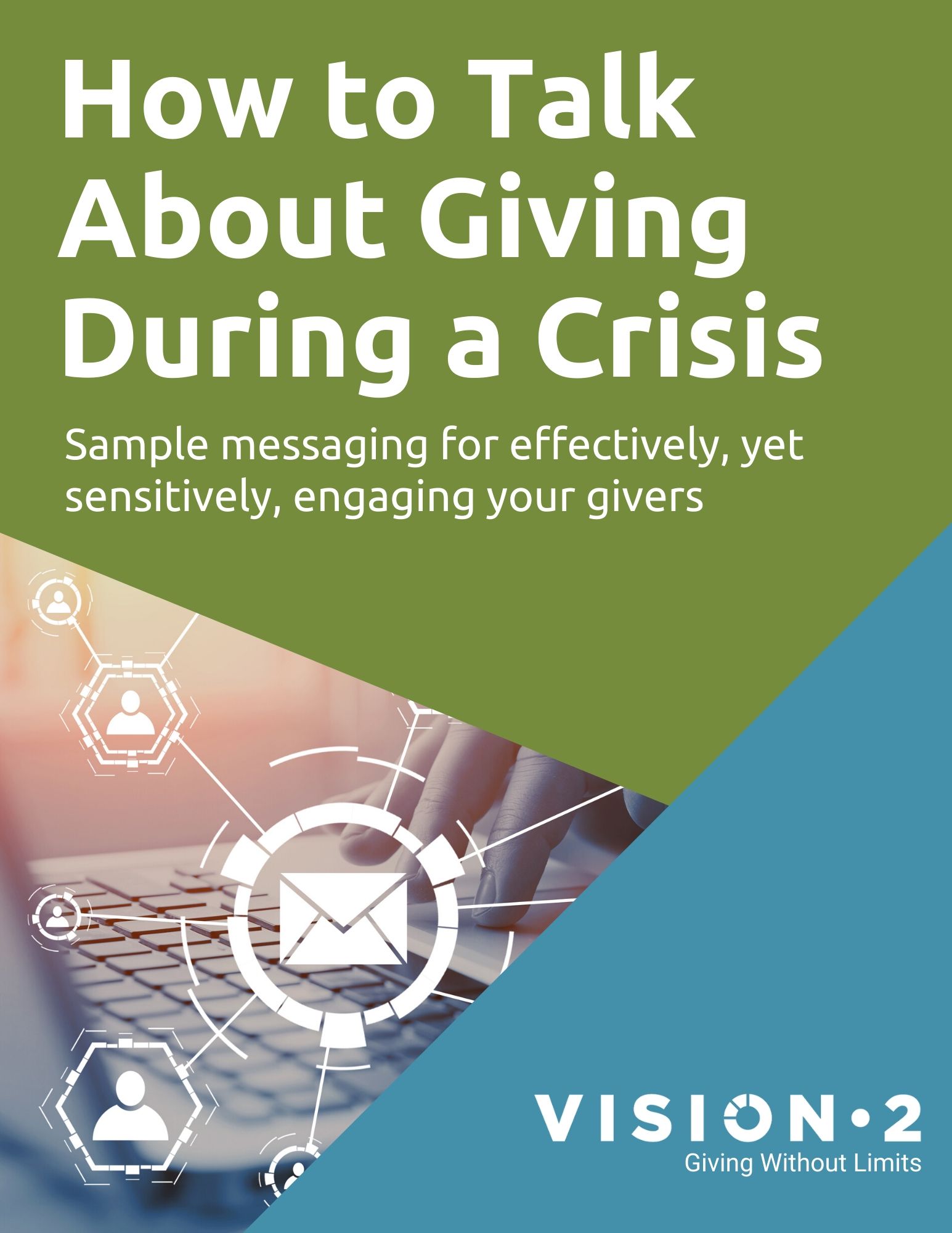 Sample Messaging for your Givers
This companion to our Grow Your Online Giving During a Crisis step-by-step guide provides sample messaging for transitioning cash and check givers to online giving and encouraging current online givers to continue giving or even increase their generosity.

Best Practices for Crisis Giving Communications

Email Sequencing

Emails for Holiday Givers

Emails for New and Irregular Givers

Emails for Consistent Givers

Sample Phone Scripts

Landing Pages
www.Vision2Systems.com | 855.272.0863